Gold Gram Photo Gallery
Small gram-sized gold bars are attractive to investors because they offer portability. There's also a higher likelihood of capturing a high premium during resale due to the small quantity of gold (more affordable, wider audience). The most popular varieties are Pamp Suisse, Engelhard, Credit Suisse, and Heraeus.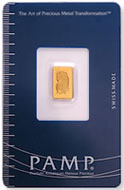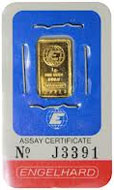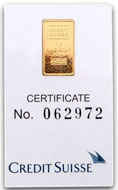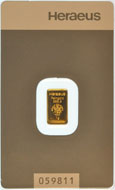 An important new product is coming soon to the U.S. from Switzerland-based Valcambi called "CombiBars". These are divisible gold bars that have accurate constructed breaking points that can be separated easily.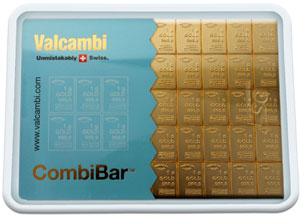 If you are willing to share a photo of your collection, please send an email to

[email protected]

. Any size of photo is acceptable, it will likely be sized-down to fit the page.